302 products
Iittala is a Finnish design brand renowned for its exceptional glassware and dinnerware collections that embody the essence of Finnish design. Established in 1881, Iittala has a rich history of producing beautifully crafted products that seamlessly blend form and function. From its focus on clean lines and minimalist designs, Iittala's collections are a true representation of the timeless appeal of Finnish design.
At Iittala, quality and design are the foundation of each and every product. Whether you are searching for the perfect piece to add to your collection or simply looking to elevate your everyday dining experience, Iittala has something to offer. From delicate glassware to durable dinnerware, Iittala's products are designed to be used and cherished for years to come.
Picture
Collections by Iittala
Iittala's collections are a testament to the brand's unwavering commitment to quality and design.
New for 2023
Featuring the stunning new Tundra collection, a captivating Ultramarine Blue color, Birds by Toikka and more!
See New Arrivals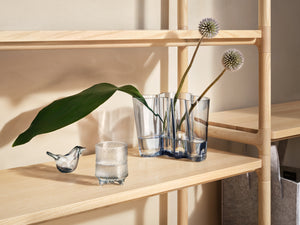 Save up to 50% off on select items
Picture
Tableware
Add a touch of Finnish design to your table with Iittala's extensive range of glass and dinnerware.
Picture
Home Accents
Iconic Alvar Aalto vases, whimsical Birds by Toikka, and elegant candleholders make wonderful additions to any home.