HEATER SPECIFICATIONS
HIMALAYA HEATER
HIMALAYA 7
HIMALAYA 9
Sauna size (cu. ft.)
175-350
310-500
Heating power (kW)
6.8
9.0
Amps / Voltage / Phase
28.3 / 240 / 1
37.5 / 208 / 3
Dim. (Inch)(W x H x D)
28.3 x 40.5 x 15
28.3 x 40.5 x 15
Vulcanite rocks (lbs)
210
210
Control Unit
SaunaLogic 2.0 (SL2)
SaunaLogic 2.0 (SL2)
Picture

Bio-Water Technique (BWT) water tank provides two sauna experiences from one heater.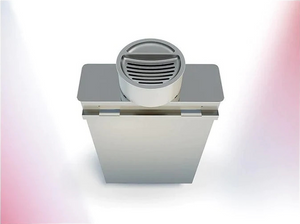 Flexi Sauna
Fill BWT water container and set temperature to 140 -175 ºF

- More humidity
- Lower temperature
- A gentle sauna experience
- Aromatherapy available
Traditional Sauna
Use BWT without water and set temperature to 175 -190 ºF
- Lower humidity
- Higher Tempearture
- Intense sauna sensation
- Traditional Finnish sauna experience
Picture
Sauna Logic 2.0 Control
Includes mobile app functionality that allows user to control preferences (temp., lighting, duration) from your phone.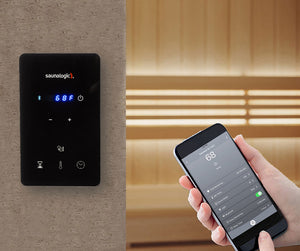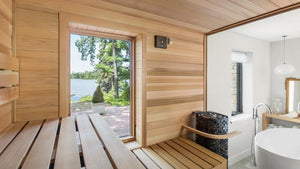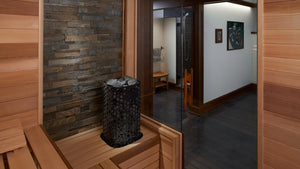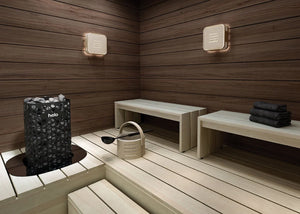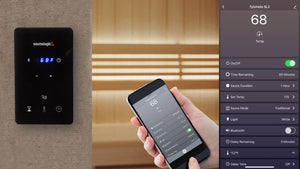 Picture
Helo Sauna Dealer
With over 40 years of sauna experience, we'll help find the right sauna solution to fit your unique needs.