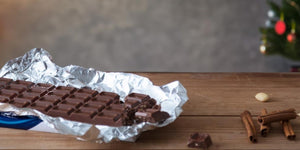 Explore the Largest Selection of Finnish Candy!
Unwrap Finland's most-loved confectionery this holiday season. From iconic Fazer chocolates to classic sweet or salty licorice, our wide selection offers the best Finnish treats. Perfect for sharing, celebrate the season's joy by spreading the rich taste of Finland to your loved ones.
Guaranteed fresh thru January 31st, 2024, unless otherwise noted. Learn more
Dive into the delightful world of candy and food from Finland with our curated Finnish Candy Shop collection, exclusively at Touch of Finland. Our vast assortment represents the essence of Finland's renowned confectionery and food culture, making it a haven for aficionados of unique flavors and timeless classics alike.
Whether you're searching for the rich, velvety textures of
Fazer Chocolate
, the unmistakable bite of
Finnish Licorice
, or the bold taste adventures of S
almiakki
, we've got you covered. Our selection encompasses iconic Finnish brands such as
Fazer
,
Halva
,
Panda
, and many more.
But our offerings don't just end with candies. Experience the aromatic allure of
Finnish Coffee
from pioneers like
Paulig
, or relax with the serene sips of
Nordqvist Tea
. The crispy textures of
Finnish Crispbreads
and the rich, robust flavors of
Turun Sinappia Mustard
.
Proudly boasting the largest selection of Finnish candies and foods available in the United States, our collection bridges the gap between the snowy expanses of Finland and the needs of Finnish America. Every item, every brand, and every flavor tells a story—a story of Finnish heritage, of timeless traditions, and of moments shared over a sweet or a savory treat.